Life challenges can be difficult, but very positive outcomes can come from facing them. True healing and transformation do truly happen.
No matter how long you have been struggling, it is possible to feel better. You do not have to stay stuck in grief, depression, anxiety, PTSD, relationship difficulties, existential anxieties, spiritual crises, or difficult spiritual experiences. There is a solution to the challenges you are experiencing and a possibility to become free from them in order to realize your goals and life's dreams.
I am an Italian-American psychotherapist and life coach in Boulder, Colorado. As a psychotherapist, I will focus on helping you overcome the specific challenges that you are facing. As a life coach, I will help you find effective, practical, and tailored ways to realize what you really want in life. You can read more about me here.
There is a Solution to the Challenges

you
may be Facing
Through therapy I will help you find concrete solutions to overcome your specific challenges while at the same time help you discover and connect with your inner resources that are capable, unafraid, strong, and alive in order for you to realize a fulfilling life. I will also show you how to overcome negative thinking patterns and unskillful ways of dealing with difficult feelings and emotions that exasperate your challenges.
By working on your challenges while connecting to your inner strengths, and by eliminating self-defeating patterns while learning successful ones, together we will be able to face your difficulties head on. New growth will arise, which will allow you to become free from your challenges and realize what you really want in life.
My Approach to Therapy
In my work, I create a friendly atmosphere to make you feel at ease and relaxed, and I bring a warm human connection, a compassionate heart, and a deep commitment to mindfulness.
You have some options. If you prefer to just address your challenges through psychotherapy, we can just do that. If you prefer to just work through life coaching, we can just do that. In my experience, combining both is the most effective way: Psychotherapy is specialized on how to address and overcome your personal challenges (lack of self esteem, anxiety, depression, relationship difficulties, self-sabotage, self-defeating patterns…), and life coaching is effective in offering strong practical and goal oriented solutions to help you realize your life's goals.
My approach combines the fields of Western psychology and the discoveries of neuroscience on how the brain functions. I also draw from the wisdom of Eastern and Western philosophies and spiritual traditions, which focus on mindfulness, well-being, wholeness, and one's authentic self.
This combined approach is effective for treating challenges such as, relationship difficulties, anger management, grief, anxiety, depression, PTSD, or spiritual crisis or crisis of faith, and helping increasing your self-esteem, confidence, effectiveness in life, personal development, spiritual development and spiritual integration. You can click on the link that interests you to learn more about how I can help you meet each of these challenges.
In therapy and life coaching I consider several aspects of your life to gain a better perspective of what could be affecting or aggravating your challenges, as well as what will be supportive for your progress,
Your aspirations, your dreams, your short-term and long-term life goals in order to have a clear sense of direction and create a realistic step-by-step plan on how to realize them
The social and environmental influences to your challenges and aspirations: Your relationship, family, friendship, work, and living conditions.
The biological aspects: Your biology, your physical health, diet, hormones, heredity, and possible medical conditions.
Spirituality: If your spirituality and spiritual beliefs are important to you, I consider your connection to your spiritual nature, traditions, and faith.
By addressing the areas in your life that could be of support to your growth, as well as addressing the areas that could affect or aggravate your challenges, your difficulties can be resolved more effectively, healing can occur faster, and you can be free to realize your goals.
More than just Therapy and Life Coaching
But therapy and life coaching doesn't have to only focus on the negative or challenging aspect of the human experience in order to realize your aspirations.
Therapy and life coaching can also focus on increasing the positive aspects of what it means to be a human being: empowering yourself, increasing your self esteem and becoming effective in actualizing your goals, finding a career that you truly love, finding your true passion in life, sharing your life with someone you are truly in love, having healthy relationships, working toward personal inner growth and transformation, and if it interests you, spiritual development or spiritual integration.
Instead of living a life just free from your challenges, you can discover how to live a truly fulfilling life, happy, with meaning, purpose, and deep inner well-being.
Call me for a free consultation or to try a
therapy session with no financial obligations

Together we can find the best way to face and surmount your challenges, and at the same time, work toward creating a truly fulfilling life.
Call me for a free consultation, to ask questions, or discuss what is troubling you (the phone number is at the very top and bottom of this page).
You can also e-mail me, learn more about me, or click the green button below "Get Started Today" to learn how to try a therapy session with me with no financial obligations. I am looking forward to meeting you!

TESTIMONIALS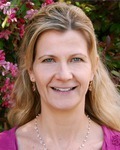 "Igor is well trained in cutting-edge, research-based therapies.  With his compassionate heart and presence, Igor is gifted at helping clients find resources to face even the most difficult challenges and develop healthier cognitive patterns and behaviors.  Clients love Igor's warmth, openness and innovation." Tasha Medley MA, M.Ed., LPC, NCC, RPT — Psychotherapist, Boulder, CO
"When I contacted you on the phone, I was pleasantly surprised to hear your Italian accent. You warmth and smile were very welcoming. In therapy, you helped me, hands-on, with my challenges with anxiety and depression, which I had been stuck in for years. That gave me hope. I also have to say that, your warm human connection, kind heart, and skills made therapy look like something I was looking forward every week instead of dreading it. In fact, therapy was not heavy despite the difficult feelings I was facing–it was actually restorative. Through your support and my commitment to therapy, I was able to overcome these very difficult challenges. Thank you Igor. I wish people knew that there is hope even when they feels like there isn't." Client, Denver CO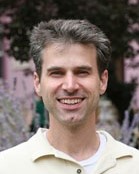 "Igor Giusti is a profoundly gifted healer and spiritual guide.  His deep knowledge of different styles of therapy is balanced by an equally deep knowledge of spiritual practice and literature.  He really does practice what he teaches – integrating the mind, heart, and body together in a life dedicated to spiritual realization.  He has studied extensively and done lengthy retreats.  I know personally from working with him and observing him that his clinical perception is extremely precise and his responses very accurate and effective.  He has clarity and intelligence, is heartful, caring, and also dedicated, strong, and incisive when needed.  I can't think of a better guide in the process of getting
to know one's inner nature and bringing it into the world."  Josh Medley MA, NCC, LPC — Psychotherapist, Boulder, CO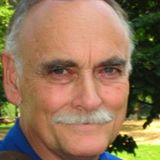 "Igor is, first and foremost, a fine, sensitive human being, with a heightened self-awareness as well as a deep sense of compassion for other people. There is also a deep inner quiet about him, perhaps developed in his meditation practice. In addition to these aspects of emotional intelligence, empathy, self-awareness, and presence, he has a fine sense of humor." Deepesh Faucheux — Adjunct Professor and Psychotherapist, Boulder, CO

"Igor's greatest gifts are his somatic intelligence and compassionate heart. He is surprisingly attuned to the inner realm of sensations and feelings. He relates to the world from a spiritual and somatic felt sense, rather than from his mind alone. This makes him highly capable in guiding clients to become more embodied, in touch with their feelings, and grounded in their spiritual experiences while living in the world." Les McAllan PhD — Retired Professor and Psychologist, Prescott AZ

Igor has a warm, open, and attentive presence. His warm listening capacity, keen curiosity, psychological depth, and insight are palpable. Igor is a transpersonally trained psychotherapist with group and individual experience, as well as a participant-explorer in other types of contemplative and psychological intra- and inter-personal work. He has great value for and emphasis on the body and his adept somatic awareness is evident by the way he can articulate—and help others get in touch with and articulate—bodily, emotional, and mental experiences. In general I would say Igor is a
grateful and joyful person. His affectionate and joyful nature make him desirable and delightful to be around. Jason Appt — Assistant Professor and Psychotherapist, Boulder CO